When a friend or loved one is in the hospital it can be hard to know what to do. As a friend you want to help, but what are some good steps your friend will truly appreciate.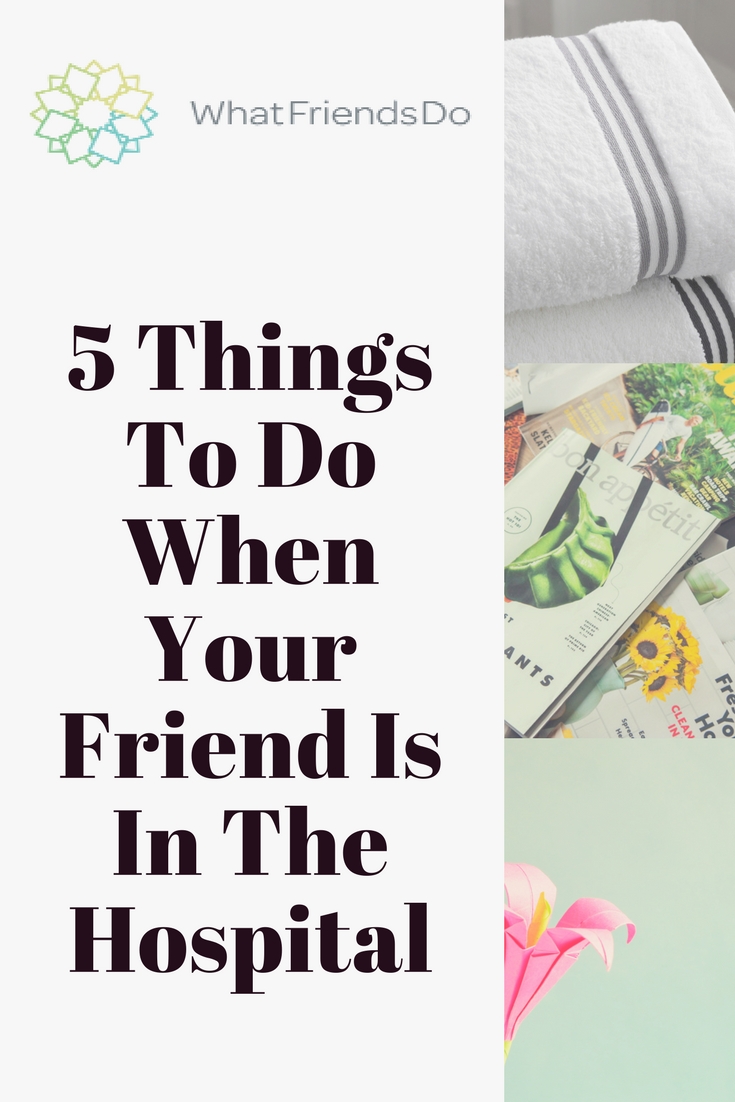 To do:
Call or text regularly. But only if you usually do. Do not overwhelm your friend if you do not normally chat all of the time. Keep in touch like you normally would.
An eye mask to help keep the blinking lights at bay. Ear plugs are great too, especially if your friend has a roommate.
Soft towel and full size toiletries. Hospital towels can be small and feel like sand paper. A soft towel can make a big difference.
Paper flowers won't wilt. Depending on treatment, your friend may not handle the scent.
Coin purse with change for the vending machine. We encourage you to bring snacks, but it's nice to give your friend the chance to pick what they want. Three Musketeers or Snickers? Skittles or M&M's?
Not to do:
Show up unannounced. Refer to the first to do above.
Send flowers. We discuss why in our video below.