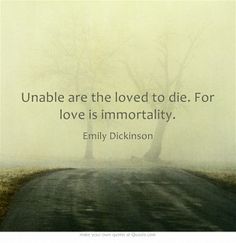 I love my job.
I am a caregiver by nature and by circumstance. I have a special needs child that requires a different level of care than most children her age. It's very sweet when friends comment, "You're a great mom!" because I just feel as if I am doing what I love to do. I get to do that same thing at work.
At WhatFriendsDo I am given the opportunity to reach out to our team organizers and make sure they are aware of all of the wonderful features our site offers that can make caring for their friend or family member easier.
I don't know the organizers when I send out the first e-mail and try to discover more about the team and what their needs are, but over time I find that we typically have a lot in common. We are caregivers at heart.
Not every organizer I encounter is physically doing the caregiving. Some are hundreds of miles away from their friend in need, but they want to help so they establish a team to help organize friends and family members from afar. Some are supporting their friend by supporting their friend's caregiver, setting up meals, organizing company to give the caregiver a break, finding a neighbor to take pull the garbage to the curb etc. Some are doing the caregiving and need a way to better organize the help that others want to give. Either way I feel personally connected to each and every team and organizer I come in contact with. I feel like I am a member of their team.
My spirits are lifted when a team member hears good news or recovers quickly and my heart breaks when the prognosis is a difficult one to hear. While the majority of the time we get to celebrate along with our teams (and the WhatFriendsDo Team knows how to celebrate!), we also grieve along with our teams.
We lost a wonderful man on March 31st, Mike Tabor, to small cell lung cancer. I have never met him. I have only chatted with his family over the phone and e-mail. They live in another state, yet I feel as if I knew him. Our WhatFriendsDo team was rooting for positive test results and successful medical procedures for a man we knew was great simply because he touched so many wonderful people.
Our teams move me with their caring and selflessness. I am grateful I get to witness this amazing love every day.