We are excited to be sharing with you an idea we have been playing around with for awhile. A themed box of goodies that you can buy and send directly to a friend or loved one.
The first one we are introducing is the Cozy Box. It's filled with two ceramic coffee mugs, a tasty hot cocoa mix, soft snuggly socks, thank you cards, picture frame, and a wooden tic-tac-toe game.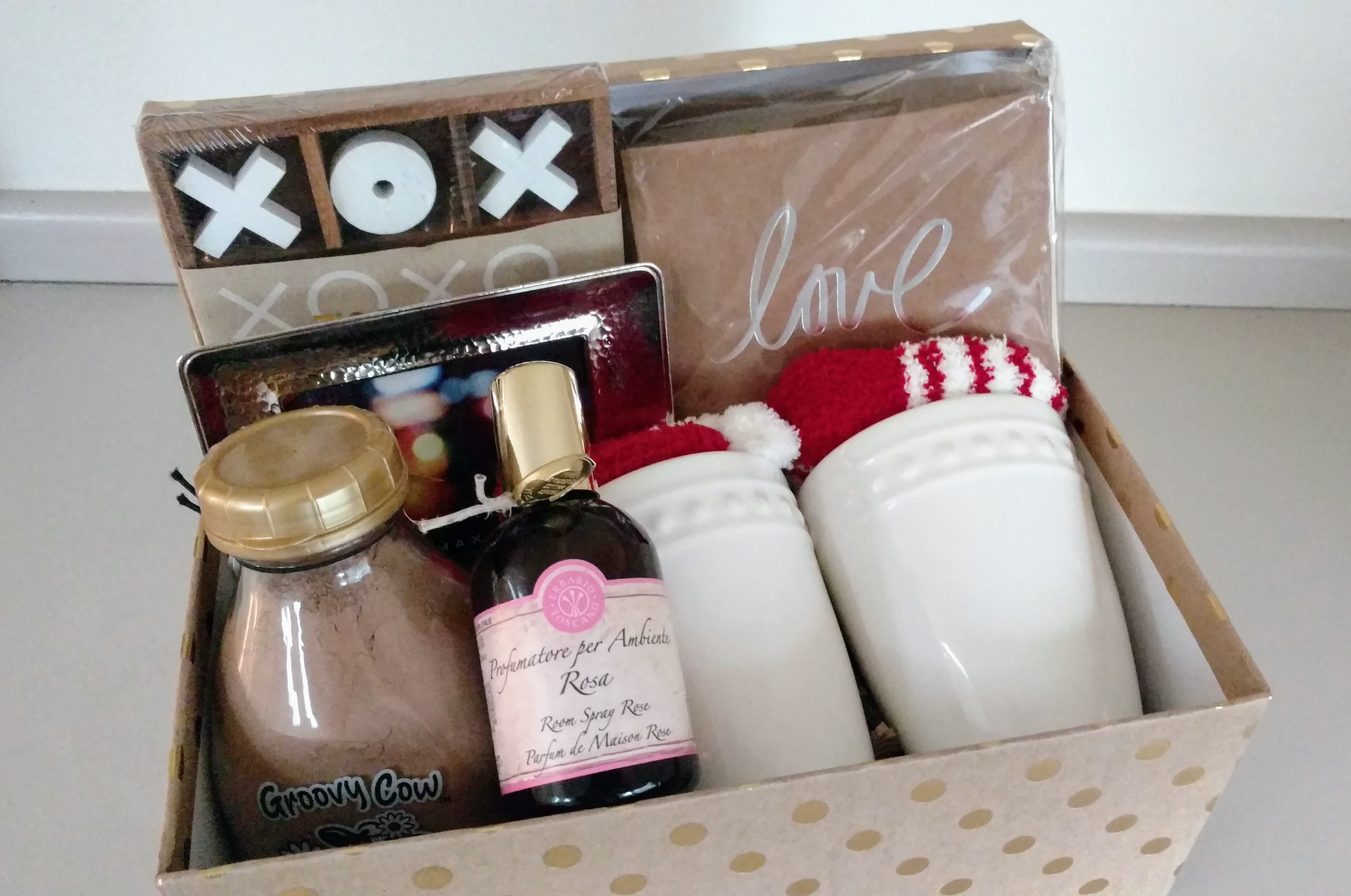 We created this box with that friend or loved one in mind who is stuck in the house right now. The weather is toying with all of us. Maybe it's nice one day and dreadful the next. What a great way to cheer up their day!
We have two other boxes that will be available for sale this weekend.
To help us, we want your feedback. What themed boxes are you interested in seeing in the future?
Leave your comment below and make sure to click on the link to enter a Rafflecopter giveaway
You have until March 9th at 11:59 p.m. EST to enter. WE will gladly ship the box to your friend or loved one.