Looking for an activity to do with the whole family? Because November is a time to come together and celebrate gratitude for everything that we have been blessed with this year, we wanted to share with you a small way that you can show appreciation and thoughtfullness as a family. It's a great way to add personal touches during your festivities. Also, you can make something to send to a loved one not there. Package it up with some leftovers as a way to brighten their day.
Supplies Needed:
Towel

We created a video to give you some ideas to get started.
Thanksgiving DIY Napkin & Towel tutorial
Not sure what to add? Tell the person why you're thankful for them. It can be something small that happens in the everyday, like a movie watching buddy. Something from their personality is a good choice too, in our tutorial we used "Your Laugh."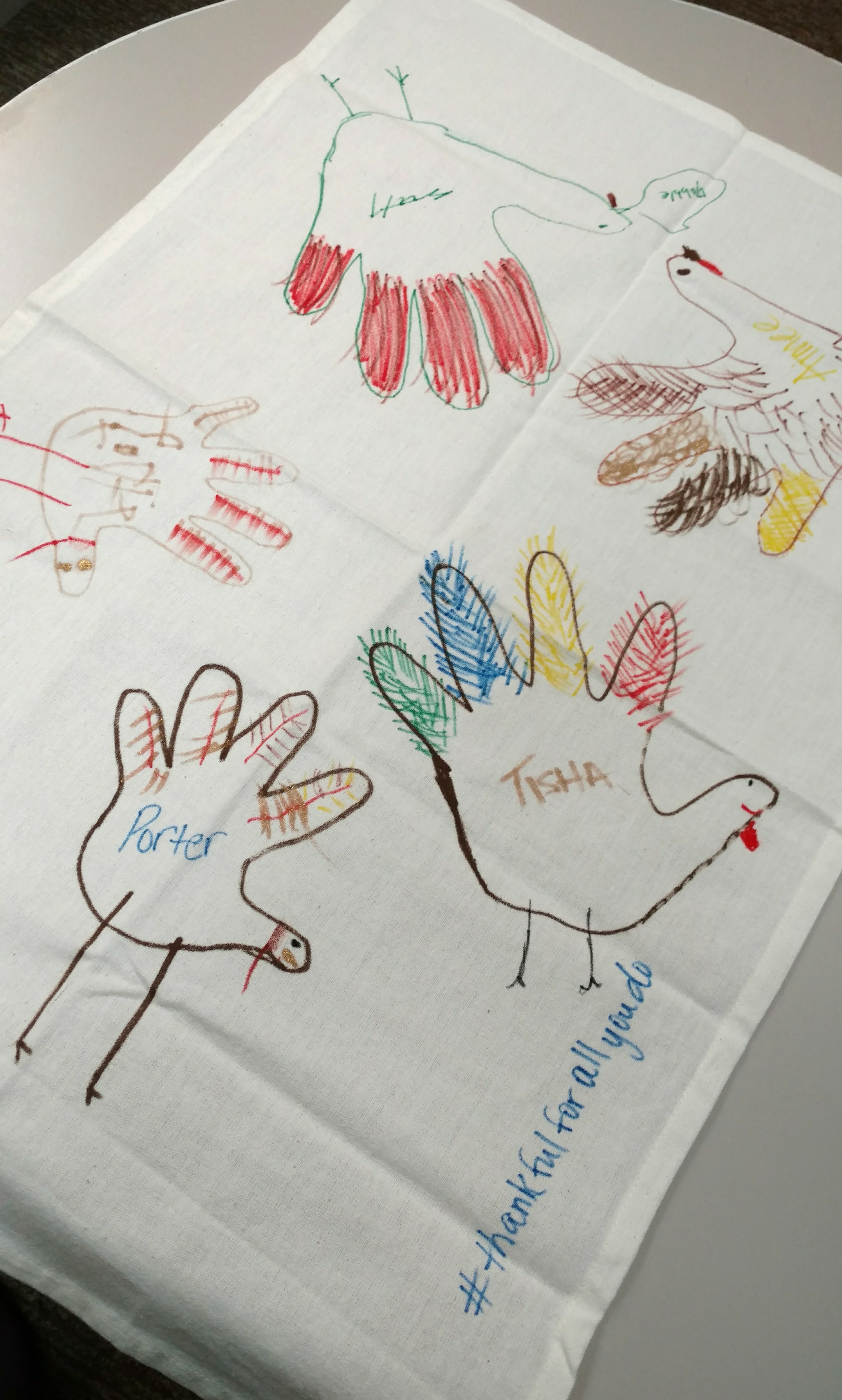 Planning to have lots of people joining your meal? You can create the turkeys or other drawings on a tablecloth too. Get creative and enjoy some crafting time with the family! This is such a great way to spend quality time together!